Joil is a stickman assassin that kills anyone he greatly dislikes. He lives in the Gilon Empire, a wild lawless empire ruled by a stickman named GiloX. Joil has fought for several armies including Weegee's Army. Joil recently had a near-death encounter with a Grion clone, but luckily Joil lived to tell the tale.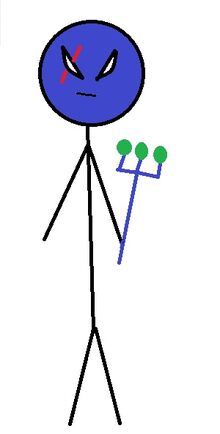 Ad blocker interference detected!
Wikia is a free-to-use site that makes money from advertising. We have a modified experience for viewers using ad blockers

Wikia is not accessible if you've made further modifications. Remove the custom ad blocker rule(s) and the page will load as expected.